About Our Dental Office – Guilderland, NY
Higher Level Dentistry for Unbelievable Smiles
While most other dental office are only worried about your teeth, Dr. Steven Oshins and the rest of our team believe their field of view is simply too narrow. Using a combination of decades of experience as well as some of the most advanced dental technology and techniques, our dental office is able to help our patients achieve beautiful smiles and healthy bodies at the same time. We strive to go above and beyond for every single patient at every single appointment, and we know you'll enjoy the difference from the moment you step into our dental office!
A Whole-Body Minded Dental Experience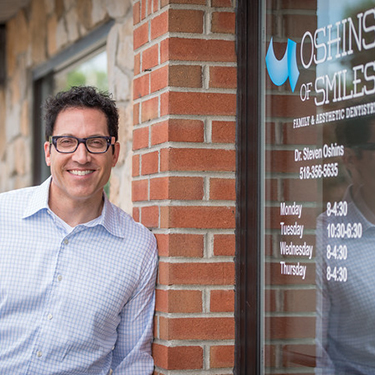 Oral health is often a window into full-body health. Research has shown again and again that people with problem-free teeth experience drastically lower rates of general health problems like diabetes, heart disease, and dementia to name a few, and that's because what happens in your mouth impacts everything else! We keep this connection in mind during every exam and procedure so that when you leave an appointment, you're smiling both inside and out.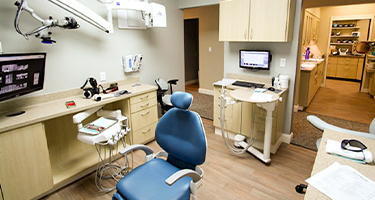 Medical & Dental History
Before we recommend any care, our team will discuss your dental and medical history so we can get a complete picture of your needs. By taking into account other conditions you might have or medications you're taking, we can better tailor our approach for your unique smile.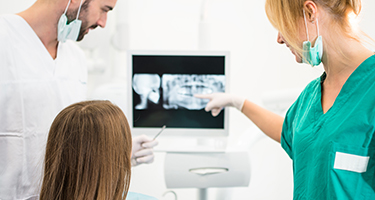 Necessary Dental X-Rays
X-rays help us not only see your teeth below the gum line so we can catch cavities, but also the initial signs of an infection or cancer that could lead to much broader issues if left untreated.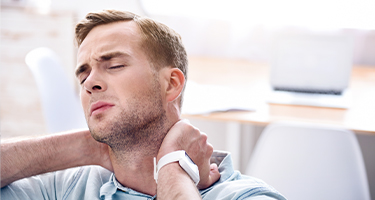 Head, Neck & Jaw Exam
Your jaw, neck, and head are all one interconnected system of muscles, nerves, and several other tissues, and a problem in one area can easily affect the others. That's why people with bite problems often experience headaches as well! Dr. Oshins will examine your entire orofacial anatomy whenever you come to see us so he can stop and even prevent chronic pain.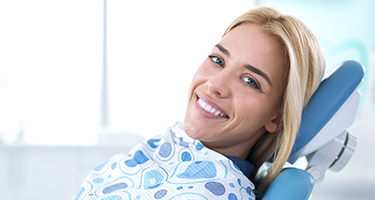 Oral Cancer Screening
At every appointment, we will check your mouth for signs of oral cancer. By catching the disease early and helping a patient get the treatment they need, we can drastically increase their chance of a fast and full recovery.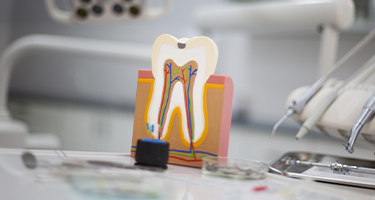 Full Periodontal Charting
"Periodontal" refers to your gums and jawbone, which play a vital role in your oral health just like your teeth. By keeping a close eye on them, we can catch and treat potential issues before they lead to lasting damage or pain.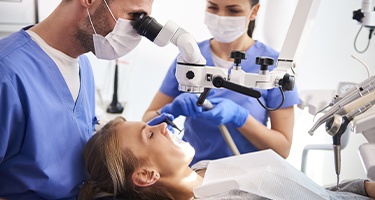 Microscope Exam
Microscopes enable Dr. Oshins and our team to see the smallest details of your teeth so that no decay, bacteria, or any other problem can get past us and potentially become worse.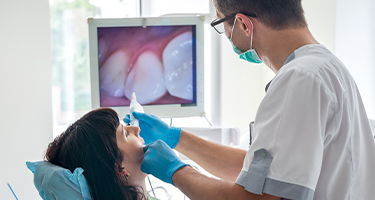 HD Intraoral Photography
Intraoral photos also enable our team to get a much better look at your smile compared to a traditional visual exam, and we can even show you the HD images so you gain a much deeper understanding of your oral health.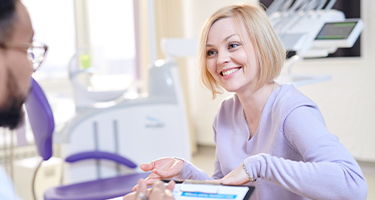 Personalized Treatment Plan
With all the information we gather using the methods above, Dr. Oshins will have everything he needs to put together a personal treatment plan that is designed just for your particular smile and dental goals.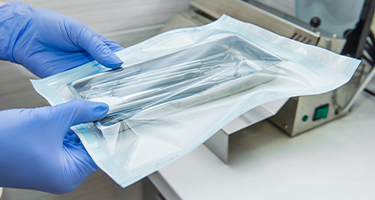 Infection Control & Sterilization
Your safety is always the #1 priority here, which is why our team follows strict protocols related to the ongoing sterilization of clinical instruments, physical surfaces throughout the dental office, and anything else patients may come in contact with throughout their visits. Rest easy – you're in a very well-controlled environment!