Teeth Whitening – Schenectady, NY
Achieve a Bright, Beautiful Smile
Are you embarrassed by brown or yellow teeth? You don't need to hide your smile any longer. We can turn back the clock and get your teeth several shades whiter using a professional treatment. Our office uses KOR teeth whitening to reverse the appearance of stains and discoloration. You'll achieve a significant improvement in the color of your teeth to enjoy a smile you'll want to show off.
Why Choose Oshins of Smiles for Teeth Whitening?
Personalized treatment plans.
Advanced training in esthetics.
Effective solutions for each patient.
Am I a Candidate for Teeth Whitening?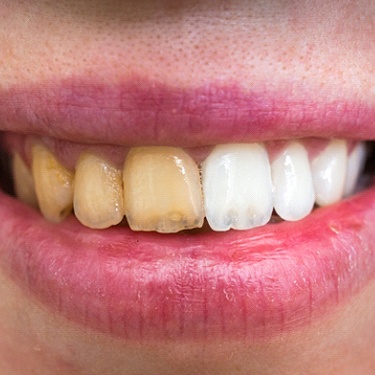 Your teeth naturally change color as you age because your enamel thins from years of exposure to acidic foods and drinks. Besides age, there are other factors that contribute to discoloration, like genetics, poor oral hygiene, and smoking. The foods and drinks you consume can also leave a lasting mark on your smile. Frequent exposure to darkly pigmented foods and drinks can stain your enamel, like coffee, berries, and tea.
If your pearly whites aren't as bright as they used to be, you might be a candidate for teeth whitening. You'll require a thorough consultation to determine the cause of your stains. You must also have good oral health. If we find any dental issues, like cavities, they'll need to be treated before moving forward with your whitening treatment.
How Does Teeth Whitening Work?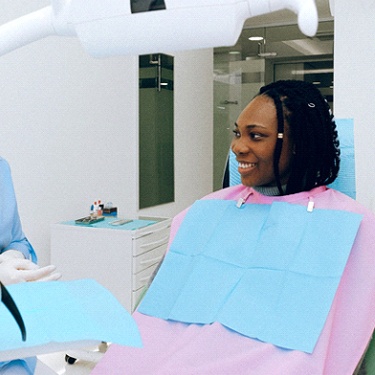 Our office uses KOR teeth whitening, which is widely recognized as the world's most effective whitening system. There isn't any need for special lights or lasers. Instead, we use a highly concentrated whitening gel to deeply penetrate your enamel to resolve even the toughest of stains. KOR products are unlike any other because they contain an entire line of refrigerated whitening gels to prevent any chemical instability to ensure they don't lose their potency.
After completing any necessary dental treatments, we'll take impressions of your mouth to create trays fabricated to meet your needs. They'll offer a comfortable fit while allowing for the even distribution of the whitening agent for consistent results. We'll provide you with the trays and whitening agent to use at home to revitalize your smile around your own schedule. We'll explain how long you'll need to use the aligners to achieve the results you want. The length of your treatment will vary depending on your needs and goals. Once you've finished, your teeth will be as much as 8 shades brighter with results that can last with the right aftercare, like maintaining your oral hygiene and visiting your dentist regularly.
What are the Benefits of KOR Teeth Whitening?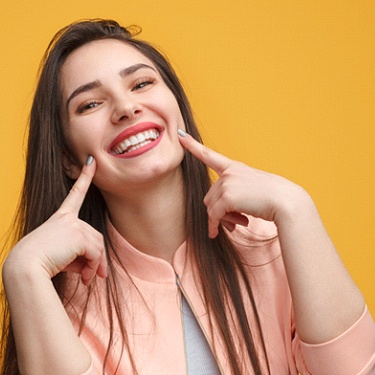 When compared to other popular whitening systems, KOR offers a variety of advantages, including:
Specially formulated to minimize any pain or sensitivity.
Permanent results with the right aftercare.
Natural-looking results.
Significant improvement in stains and discoloration.
No special lights or lasers.
Safe and effective solution.
Whiten your smile from the comfort of home.
Teeth Whitening FAQs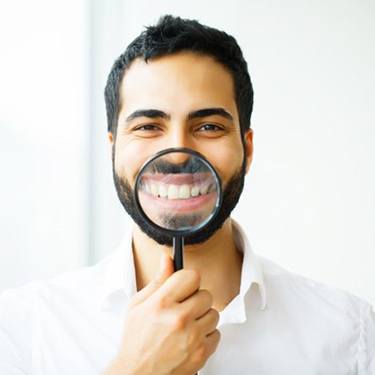 Have you been debating whether or not to seek out professional teeth whitening? Maybe you want to finally fix your discolored teeth, but you're not sure whether this treatment is worth the investment. At Oshins of Smiles, our team can confidently say that it is! However, we fully understand if you have some concerns first. To help you make the right decision for your smile, we've answered some commonly asked teeth whitening questions below. Of course, feel free to reach out to us if you have any more questions!
Does Teeth Whitening Hurt?
Patients often hesitate to commit to cosmetic dental treatment out of fear that the procedure will hurt. Rest assured that because professional teeth whitening is custom-made to meet your unique needs, your risk of pain or even sensitivity is minimal. Unless your teeth are generally sensitive before teeth whitening, they're very unlikely to be sensitive afterward.
If, however, you are prone to sensitivity, please let us know and we can adjust your treatment accordingly. We may recommend spacing out your usage of the trays, avoiding hot and cold beverages, or using a desensitizing toothpaste.
What's the Difference Between Professional and Store-Bought Teeth Whitening?
Professional and over-the-counter teeth whitening were both designed to remove stains and discoloration, but that's essentially all that the two have in common.
Store-bought teeth whitening kits rely on one-size-fits-all trays and diluted bleaching gels. As a result, they're more likely to cause tooth sensitivity, gum irritation, and results that are uneven, barely noticeable, and short-lived. Professional whitening, on the other hand, takes your unique dental health into account. Your treatment is tailor-made to produce safer, more dramatic, and longer-lasting results.
How Can I Make My Teeth Whitening Results Last?
Depending on how well you take care of your smile, you can expect your results to last anywhere from a few months to a year or more. To keep your smile bright, your first priority should be maintaining a good oral hygiene routine of twice-a-day brushing, daily flossing, and regular mouthwash use. You should also visit our office for routine checkups and cleanings; we can clean hard-to-reach areas of your teeth, remove surface stains, and catch dental concerns in their early stages.
Prolonging your results also involves quitting bad habits like smoking. Additionally, we recommend limiting foods and beverages that notoriously discolor teeth. Sipping drinks like coffee and tea through a straw can reduce the likelihood of stain setting in.
Is Teeth Whitening Expensive?
Not necessarily. In fact, compared to other cosmetic services like veneers, teeth whitening is quite affordable. While dental insurance does not usually cover cosmetic treatments like teeth whitening, our practice can help you fit the cost into your budget via CareCredit. This financier lets you split up the cost of your treatment into monthly payments, which typically have extremely low interest rates.
Schedule Your Consultation Today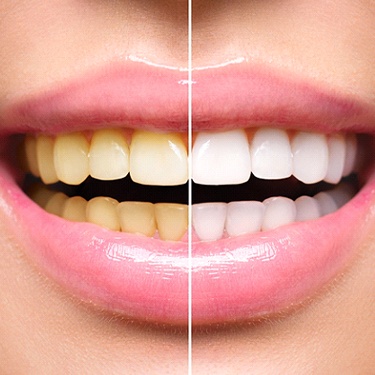 If you're ready to love the smile you see in the mirror, invest in a proven solution. Contact our office today to see if you're a candidate for teeth whitening.