Emergency Dentist — Guilderland, NY
In Pain? Need Help? We're Here!
About 1 in 6 Americans will experience a dental emergency this year, and if you're one of the unlucky people who develops a painful toothache or has a child who sustains a dental injury, then you won't have to look far to get the urgent dental care you need in Schenectady. If you even think you have a dental emergency, we invite you to call Oshins of Smiles . We can schedule you for a same-day appointment so you can get the relief you deserve and back on the road to health without delay thanks to emergency dentistry in Guilderland, NY.
Why Choose Oshins of Smiles for Emergency Dental Care?
#1 Experienced Dentist Who Uses the Latest Dental Technology
#2 Same-Day Appointments Available for Emergency Patients
#3 Dental Insurance Welcome & Maximized
What to Do in a Dental Emergency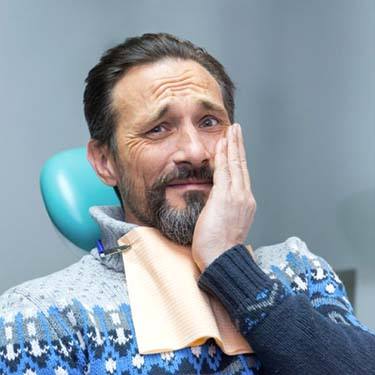 If you or a loved one experiences a dental emergency, don't panic! While you'll likely feel overwhelmed and alarmed, it's important that you keep a cool head so you can act quickly and correctly. Take a deep breath and follow these steps:
Step 1: Call us right away! No matter what type of dental emergency you face, your first step should be to call us as soon as you can so we can schedule a same-day emergency appointment for you. We'll also guide you through how to handle your symptoms until you can reach us.
Step 2: Get an emergency exam & make a plan. When you arrive, your Guilderland emergency dentist Steven Oshins will see you right away for an emergency exam. Once he's evaluated you, he'll be able to fully explain which treatment(s) he recommends moving forward with to get your oral health back on track. Together, you'll make a custom treatment plan that works for your unique situation.
Step 3: Get the professional dental care you need. Whether you need a filling, dental crown, root canal therapy, or something else entirely, our experienced team will get to work right away. We'll always focus on your health and comfort as we repair your smile and protect your teeth.
The Most Common Dental Emergencies
While the first thing you should do in any dental emergency is give our dental office a call, there are a few actions you can take to minimize the pain or damage someone is experiencing in the time before you're able to reach us. Below, you'll find a list of the most common dental emergencies and some general first-aid tips. If you have trouble remembering them in the moment, don't worry—our team will be happy to talk you through anything you need over the phone ahead of your appointment.
Understanding the Cost of Emergency Dentistry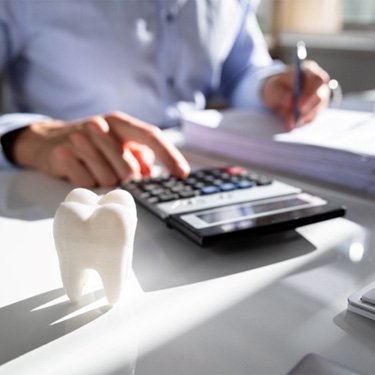 The cost of treating a dental emergency will always be higher the longer you put off coming to see us. That's because dental problems only become worse over time, which means we might need to use more extensive care to address what might have been a simple problem initially. Visiting us right away is the best method to reduce the pain and cost of any dental emergency. We're also happy to work with dental insurance and offer additional financing to make this kind of treatment more affordable. Below, you'll find some more information that can be helpful when planning for the cost of emergency dentistry in Guilderland.
No Two Dental Emergencies Are Exactly Alike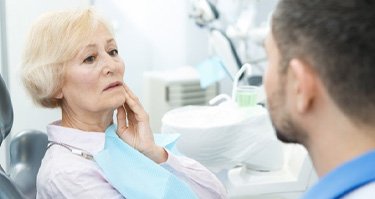 The specifics of every dental emergency are different, so the only way to know for sure how much your treatment will cost is to come in and have Dr. Oshins take a look at your mouth. Only after he has evaluated the extent of the damage can we recommend a treatment plan and provide a cost estimate accordingly. Depending on the type of emergency you're dealing with, we might recommend anything from a round of antibiotics to a tooth extraction and replacement. Don't worry – our team will thoroughly review the fees attached to your care before we proceed with any treatments.
Does Dental Insurance Cover Dental Emergencies?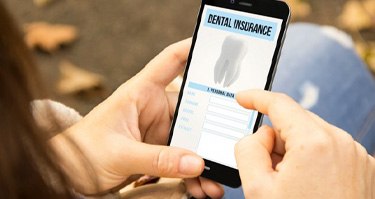 More often than not, the answer is yes! Although each dental insurance policy varies in the details, the vast majority of them offer some coverage for emergency care. For instance, it's fairly common for dental plans to cover one emergency exam per year if needed. Many treatments typically recommended to treat broken or hurting teeth (crowns, root canals, etc.) qualify for partial coverage, usually somewhere in the range of 50% to 80%.
You won't need to stress about filling out a mountain of paperwork to maximize your insurance benefits; our team will handle the claims filing process for you! We work with almost every provider and will make the process as stress-free for you as possible.
Other Options for Making Dental Emergencies Affordable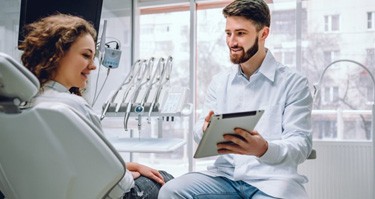 Visiting an emergency dentist in Guilderland shouldn't have to break the bank. If you don't have insurance, or your treatment costs are slightly over your budget, we'd be happy to help you afford your care by accepting low- or no-interest financing through CareCredit. Thanks to this trusted lending company, countless Americans have been able to afford the dental care they need by splitting it up into monthly payments. With several plans to choose from, there's sure to be one that fits comfortably into your budget.
How to Save Money by Taking Care of Your Smile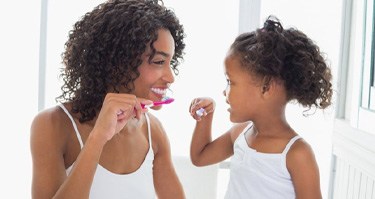 Dental emergencies aren't 100% preventable, but you can cut down on your risk of needing to pay for unexpected treatments by taking a proactive approach to your smile's health. For example, maintaining a diligent routine of brushing and flossing every day (and visiting Dr. Oshins for six-month checkups) can go a long way toward preventing severe tooth infections and damage. In a similar vein, make sure to call us right away once you notice an emergency. Otherwise, the problem will only worsen over time, increasing the chances that you'll need more extensive and expensive procedures than if you'd contacted us to begin with.
How to Prevent Dental Emergencies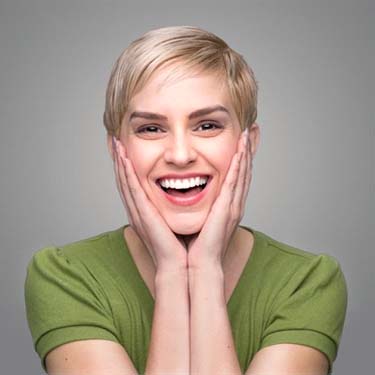 At Oshins of Smiles, we believe that the best treatment for dental emergencies is avoiding the emergency in the first place! While it might be impossible to entirely eliminate the risk of damaging your teeth, there are some precautions you can take to protect your smile. Dr. Steven Oshins has plenty of advice to offer in terms of keeping your teeth healthy for as long as possible. If, despite your best efforts, you suffer from a toothache or some kind of dental injury, be sure to contact us right away for same-day emergency treatment.
Maintain Good Oral Hygiene Habits at Home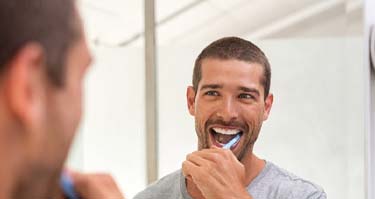 Cavities don't typically cause pain until they've advanced to the point where you'll need more than just a simple filling. You might require a dental crown, root canal, or even a tooth extraction in order to preserve your oral health. Luckily, Dr. Oshins can detect early warning signs of tooth decay at your routine checkups. From there, he can treat them with a filling before they cause an excruciating toothache that warrants emergency care. During the cleaning portion of your appointment, the hygienist will clear away built-up plaque that can end up causing cavities.
At-home oral hygiene is also crucial in preventing a dental emergency. Brush your teeth twice a day with a fluoridated toothpaste, taking the time to scrub every surface of each tooth. Don't forget to floss daily as well; it's the only way to remove leftover food debris and bacteria from between your teeth.
Watch What You Eat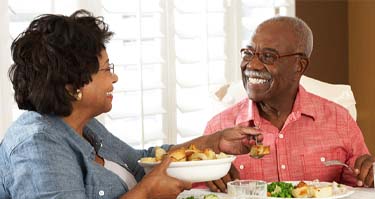 Whenever you eat or drink anything sugary or starchy, bacteria in your mouth feed on those particles. They then produce an acidic waste that leads to cavities, which can become painful if they reach the nerves in the center of the tooth. Of course, this doesn't mean you have to completely cut sugar out of your diet, but moderation is key. Sipping sugary beverages through a straw can minimize direct contact with the teeth, giving cavity-causing bacteria less fuel.
Biting down on extremely hard foods, such as peppermints or nut shells, can fracture your teeth. Similarly, you should avoid using your teeth to open packages and chewing on inedible objects like ice cubes, fingernails, pen tips, etc.
Protect Your Pearly Whites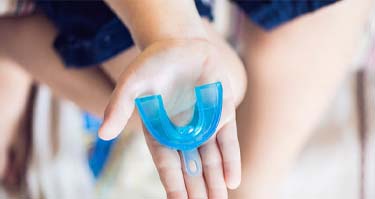 Contact sports like martial arts and football carry a high risk of getting in the mouth, which can knock a tooth out of its socket. Since these accidents are fairly common, you should ensure your teeth are protected. Wear a mouthguard when you participate in these kinds of physical activity.
Your teeth might also be susceptible to injury while you're asleep. Many Americans suffer from bruxism, or chronic teeth grinding and jaw clenching that usually occurs at night. This habit could result in worn-down teeth or weakened enamel. Fortunately, we offer custom-made nightguards to provide cushioning that protects your teeth from damage.
Dental Emergency FAQs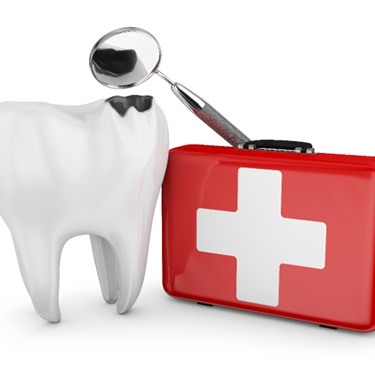 Reading through the above information can give you valuable insight into everything from the common types of dental injuries to emergency response tips. However, to be as prepared as possible, you may still have some questions on your mind. Well, we want to help! Keep reading for answers to some of the most frequently asked questions we get from patients regarding a dental emergency in Guilderland.
Will My Toothache Go Away on Its Own?
Despite popular belief, toothaches do not heal on their own. In fact, a once-painful toothache that has "disappeared" may actually be an indicator the infection has damaged the nerve of the tooth! Therefore, it's always a good idea to schedule an appointment with your emergency dentist in Guilderland right away. From there, they can determine the root of the problem and put a plan in place to restore the look and function of your smile.
My Chipped Tooth Doesn't Hurt. Do I Still Need a Dental Visit?
Even if your chipped tooth doesn't hurt, it's a good idea to schedule an appointment with your dentist. Although you may not be in any pain, the inner layers of your tooth could be vulnerable to damage. Plus, your chipped tooth may break further without professional attention, resulting in sensitivity, soreness, and overall discomfort. With that being said, you can most likely afford to wait a day or two until your appointment if needed. Just make sure you don't put off seeing your dentist for too long.
How Should I Sleep with Tooth Pain?
When dealing with a toothache at night, it's key to keep your head elevated. This prevents blood from rushing to your head and intensifying your toothache. Also, take over-the-counter medication as needed and avoid foods that are acidic, cold, or hard right before bed for improved comfort. A cold compress can help dull discomfort if needed.
What Does Throbbing Tooth Pain Mean?
It's likely a sign of an infection or inflammation within the tooth. Cavities or cracks inside the tooth allow air and bacteria to reach the sensitive inner area where the pulp lies. This results in irritation and potential infection of pulp nerves to cause pain. It can also occur if decay is present. In other cases, throbbing teeth could be due to chronic teeth grinding and clenching.