Children's Dentistry – Guilderland, NY
Safeguarding Your Favorite Smile
The oral development of your child is extremely important when it comes to both their physical and mental wellbeing, and we're ready to do our part here at Oshins of Smiles to put your child on the path towards a lifetime of optimal health. Combining years of experience serving younger patients with services specifically designed for growing smiles, Dr. Oshins and our entire team are eager to welcome your child into our dental office. You can schedule their first appointment by contacting us today for children's dentistry in Guilderland, NY.
Why Choose Oshins of Smiles for Children's Dentistry?
Thorough Checkups That Use Microscopes
Ready to Serve Children of All Ages
In-Network with Many PPO Dental Insurance Plans
Dental Checkups & Teeth Cleanings for Kids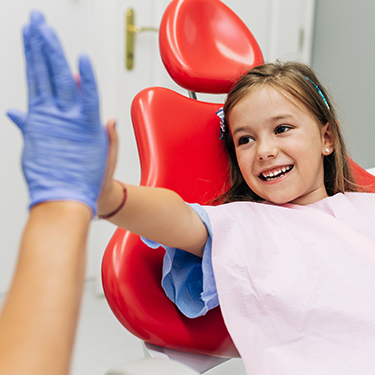 Just like adults, a child should receive at least two checkups and cleanings each year so our team can find any oral issues early and provide care designed to prevent many before they begin. Also during these visits, we'll take the time to discuss the basics of oral hygiene and how diet affects the teeth with your child. Between our efforts and yours at home, they are sure to form great oral habits starting at a young age.
Dental Sealants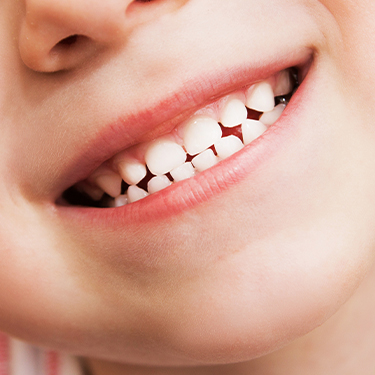 A sealant is a thin layer of dental plastic we can apply to the teeth that establishes an invisible barrier between the enamel and any plaque, bacteria, or food particles that could lead to decay. We typically recommend them for the back teeth, as these are the first ones where children usually develop cavities. Sealants only take a few minutes to place, and then they can be trusted to last for about 10 years.
Silver Diamine Fluoride Treatments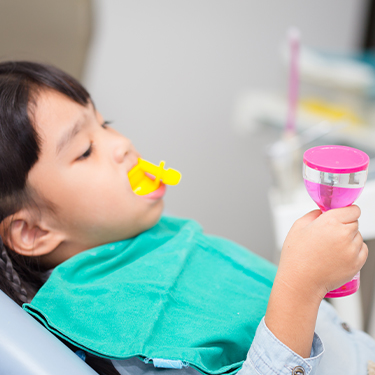 While normal fluoride is great for strengthening the teeth so they don't develop cavities, silver diamine fluoride gives us a pain-free method of stopping already active ones. When placed on a decaying tooth, the silver quickly kills the bacteria while the fluoride fortifies the enamel. This helps us preserve a tooth as well as protect those around it from a spreading infection. We can also use SDF to treat extreme dental sensitivity.
Tooth-Colored Fillings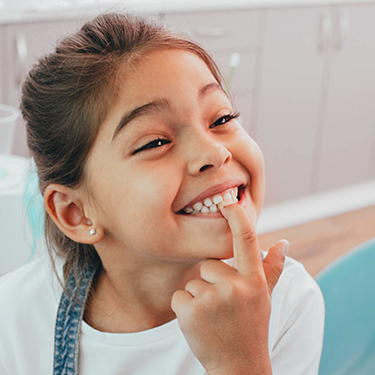 Despite everyone's best efforts, it's still pretty common for a child to develop cavities. Thankfully, we don't use unnatural-looking metal fillings to fix them! Instead, we use composite resin to replace any decayed enamel that is specifically shaded to match the surrounding dental structure. The result is a restoration that is virtually invisible, meaning a child doesn't have to worry about their friends or teachers noticing their dental work.
Athletic Mouthguards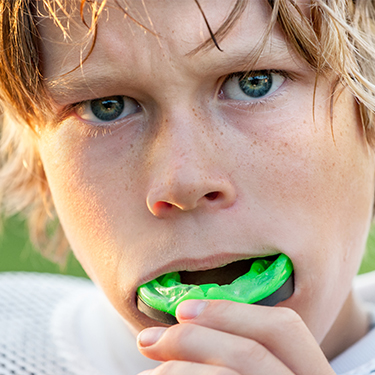 Every sport, whether it involves contact or not, carries an inherent risk of dental injury, both for children and adults! To help you breathe a little easier from the sidelines, Dr. Oshins can give your child a customized mouthguard that is designed to fit their unique smile. This will make it much more comfortable than a generic appliance from the store, plus it will better defend their teeth, lips, and gums against unexpected impacts.