Veneers – Schenectady, NY
Transform Your Smile in Just 2 Appointments
At Oshins of Smiles, Dr. Steven Oshins offers a wide range of dental services to help his patients look and feel better. One of the most popular treatments is porcelain veneers in Schenectady, which provide boosted confidence with amazing, transformative results. The best part is that porcelain veneers are versatile, allowing us to improve a single tooth, an entire smile, or anything in between! Read on to learn more about porcelain veneers and the many benefits they offer.
Why Choose Oshins of Smiles for Veneers?
State-of-the-Art Dental Office
High-Quality Dental Porcelain
Experienced Dentist & Staff
What Are Porcelain Veneers?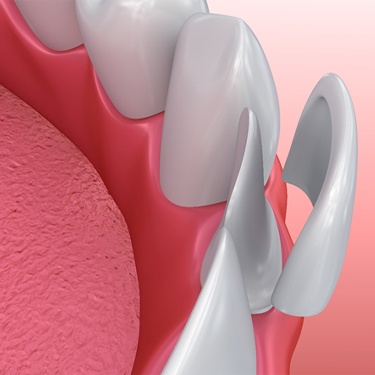 Porcelain veneers are thin shells of durable dental porcelain that are designed to cover the front portions of your teeth. By personalizing porcelain veneers to match the exact size, shape, and shade of your desired smile, we can completely transform a single tooth or an entire grin. This option is great for patients who suffer from a variety of cosmetic flaws like chips, cracks, gaps, and discoloration because veneers can erase these issues all at once. They're bonded to the front surfaces of the teeth, concealing a wide range of imperfections in the process.
The Process of Getting Porcelain Veneers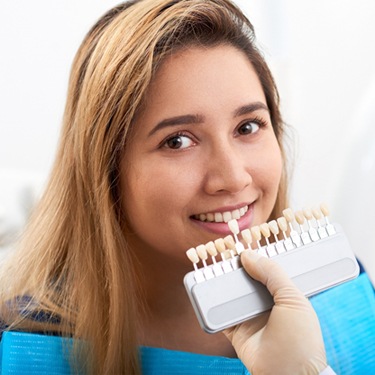 Porcelain veneers will usually require two separate visits to our office. During the first, Dr. Oshins will carefully prepare your smile for veneers by removing a slight portion of your tooth enamel. Once this is completed, he will take special images and impressions of your smile, which are used to create your porcelain veneers. These images are sent to a high-tech dental lab, where your new smile is custom-made. After we get your veneers back from the lab, you'll come in for your second appointment. Dr. Oshins will ensure that you're happy with your results before permanently bonding the veneers to your smile. All that's left to do is to walk out of our office with a beautiful set of teeth!
Benefits of Porcelain Veneers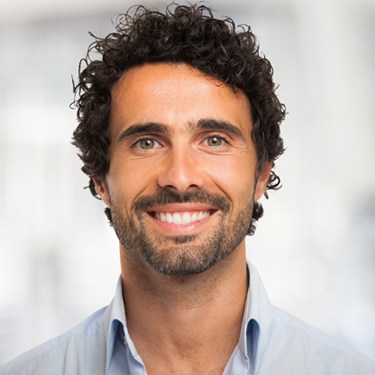 We offer porcelain veneers because of the many benefits they bring our patients, including:
Beauty: You can achieve the smile of your dreams without any imperfections that hold your appearance back.
Confidence: Feel confident to smile in any social or professional setting with perfect teeth.
Convenience: Erase numerous flaws in just 2 straightforward dental appointments.
Longevity: With proper care, porcelain veneers can last up to 15 years!
Durability: While it's still vital to care for your new smile, porcelain veneers are relatively stain-proof, making it difficult to discolor them.
Are you ready to get started on the smile that you've always wanted? Contact our office to schedule a consultation with Dr. Oshins.
Understanding the Cost of Veneers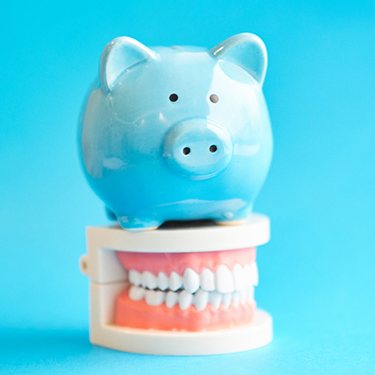 As one of the more expensive cosmetic dental treatments, many patients wonder about the cost of veneers in Schenectady. Veneer treatments vary widely depending on every patient's specific needs, and so does their price. You certainly get what you pay for with this popular cosmetic service, but it's important to choose the treatment that's right for your unique goals for your smile. Read on as we go over how the benefits and price of veneers compares to other services and how you can make them as affordable as possible.
Cost VS Cosmetic Dentistry: What's Right for Me?
What do you want to change about your smile? Thanks to modern dental techniques and technology, there are plenty of different options at different price points that can help your pearly whites look their best. Let's review how they compare to each other:
Invisalign: Clear braces like Invisalign can dramatically improve your appearance by straightening your teeth and aligning your bite. However, treatment will take several months and can be somewhat costly. Also, Invisalign only changes the position of your teeth, not their shape and color.
Metal-Free Crowns: Tooth-colored crowns have the ability to transform the size, shape, and color of a tooth while strengthening and protecting it. While these impressive results can be achieved right away, they require the removal of some healthy tooth enamel.
Gum Recontouring: Sometimes called crown lengthening, this treatment can help reveal teeth that are hidden by too much gum tissue, but does not change their color or shape.
Teeth Whitening: Professional teeth whitening treatments are a fast and inexpensive way to significantly improve the appearance of your smile. However, it only changes the hue of teeth.
Cosmetic Dental Bonding: Another quick and cost-effective treatment, dental bonding can be used to fix many of the same issues that veneers do, making it a good alternative in some cases. However, these results fade faster and are not as seamless.
Veneers: Unlike Invisalign, gum recontouring, and teeth whitening, veneers can completely transform how one or more teeth look in virtually every aspect. They are less invasive than dental crowns and more seamless than cosmetic dental bonding.
How to Make Veneers Affordable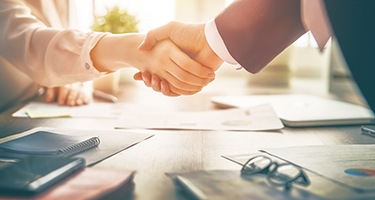 At Oshins of Smiles, we don't want cost to stand between you and the happy, healthy smile you deserve. That's why we've partnered with the third-party company CareCredit to offer dental financing options. With one of their flexible plans, you can break up the cost of your veneers into smaller monthly payments that can easily fit into your budget. This way, you can pay for your treatment over time at a pace that works for you instead of all upfront. Plus, most plans have low or no interest rates! Schedule your consultation today to learn more about how much your unique veneer treatment may cost and discover just how affordable veneers can be!
Veneers FAQs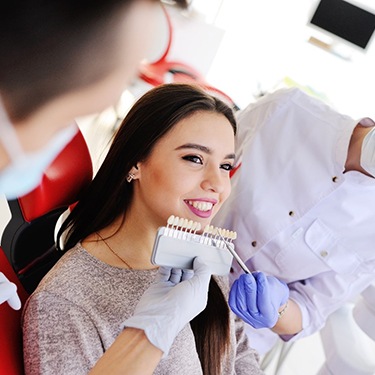 Learning about the process of getting porcelain veneers and the benefits they come with is a great place to start your research. However, it's natural to still have questions on your mind before committing to treatment. Don't worry – our team is here to help! Below, you will find the answers to a few of the most frequently asked questions. If you have a specific question on your mind or would prefer to speak with our team directly, don't hesitate to give us a call!
Am I A Candidate for Veneers?
Veneers are an incredibly versatile, lifelike, smile-transforming cosmetic dentistry solution that can help patients struggling with cracked, discolored, or otherwise flawed teeth. So, whether you want to address one tooth or undergo a complete smile makeover, there is a chance that you are a candidate! To determine if you are eligible, Dr. Oshins will learn about your smile goals and conduct a comprehensive dental exam at your initial consultation. If your oral health is in good condition, then he will speak to you about the next best steps. On the other hand, if your teeth or gums are being impacted by a condition like gum disease, he will begin your journey to a new and improved smile by incorporating the appropriate restorative services into your treatment plan.
How Do I Care For My Veneers?
The key to your veneers lasting 15+ years is proper care, so make sure to prioritize your oral hygiene routine. In addition to brushing your teeth at least twice a day, floss daily, use mouthwash regularly, and visit our team every six months for a dental checkup and professional cleaning. It is also a good idea to cut back on cavity-causing foods and beverages, particularly ones that are high in sugar, and quit poor oral habits, like smoking.
What Is The Difference Between Dental Crowns and Veneers?
Although dental crowns and veneers are both crafted from porcelain, they are extremely different. Dental crowns, or "caps," cover your entire tooth and are designed to protect a weak or damaged tooth, making it primarily a restorative treatment. On the other hand, veneers only cover the front-facing portion of your teeth. They are used to correct discoloration and other aesthetic imperfections, which is why it is considered a cosmetic procedure. They also differ in price, the time it takes to complete the treatment, and dental insurance coverage.
Will My Veneers Match My Other Teeth?
Absolutely! Dr. Oshins can accomplish this in two ways. First, he can carefully match the shade of porcelain to your existing enamel, ensuring your treated teeth flawlessly blend in with your natural ones. However, if you want to brighten your smile as well, then he can select a lighter shade of porcelain and match your other teeth with a whitening treatment. Either way, you can have peace of mind knowing the final result will be as seamless as it is beautiful.