Veneers – Schenectady, NY
Transform Your Smile in Just 2 Appointments
At Oshins of Smiles, Dr. Steven Oshins offers a wide range of dental services to help his patients look and feel better. One of the most popular treatments is porcelain veneers in Schenectady, which provide boosted confidence with amazing, transformative results. The best part is that porcelain veneers are versatile, allowing us to improve a single tooth, an entire smile, or anything in between! Read on to learn more about porcelain veneers and the many benefits they offer.
Why Choose Oshins of Smiles for Veneers?
State-of-the-Art Dental Office
High-Quality Dental Porcelain
Experienced Dentist & Staff
What Are Porcelain Veneers?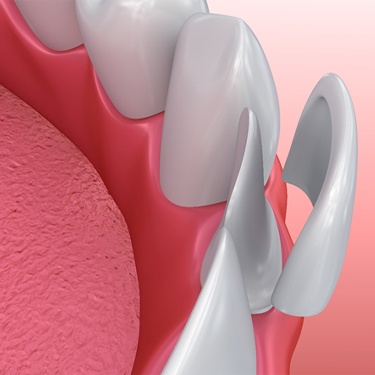 Porcelain veneers are thin shells of durable dental porcelain that are designed to cover the front portions of your teeth. By personalizing porcelain veneers to match the exact size, shape, and shade of your desired smile, we can completely transform a single tooth or an entire grin. This option is great for patients who suffer from a variety of cosmetic flaws like chips, cracks, gaps, and discoloration because veneers can erase these issues all at once. They're bonded to the front surfaces of the teeth, concealing a wide range of imperfections in the process.
The Process of Getting Porcelain Veneers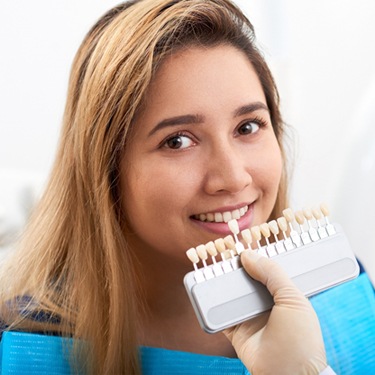 Porcelain veneers will usually require two separate visits to our office. During the first, Dr. Oshins will carefully prepare your smile for veneers by removing a slight portion of your tooth enamel. Once this is completed, he will take special images and impressions of your smile, which are used to create your porcelain veneers. These images are sent to a high-tech dental lab, where your new smile is custom-made. After we get your veneers back from the lab, you'll come in for your second appointment. Dr. Oshins will ensure that you're happy with your results before permanently bonding the veneers to your smile. All that's left to do is to walk out of our office with a beautiful set of teeth!
Benefits of Porcelain Veneers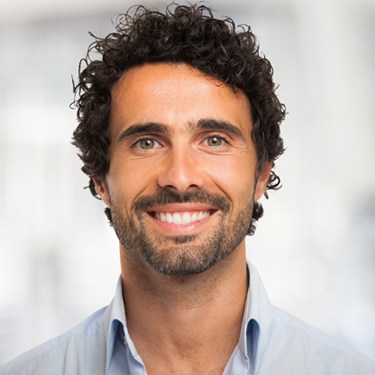 We offer porcelain veneers because of the many benefits they bring our patients, including:
Beauty: You can achieve the smile of your dreams without any imperfections that hold your appearance back.
Confidence: Feel confident to smile in any social or professional setting with perfect teeth.
Convenience: Erase numerous flaws in just 2 straightforward dental appointments.
Longevity: With proper care, porcelain veneers can last up to 15 years!
Durability: While it's still vital to care for your new smile, porcelain veneers are relatively stain-proof, making it difficult to discolor them.
Are you ready to get started on the smile that you've always wanted? Contact our office to schedule a consultation with Dr. Oshins.