Root Canal Therapy – Guilderland, NY
Put a Stop to Your Aching Tooth
Are you stuck at home with a throbbing tooth that only seems to be getting worse? We can likely fix it using root canal therapy, and fortunately, you don't have to worry about enduring a painful procedure. Thanks to modern methods, root canals are quite comfortable and proven to stop the worst toothaches before the tooth becomes so damaged that it needs to be removed. If you're looking for relief right away, call Oshins of Smiles to schedule an emergency appointment for pain relieving root canal therapy in Guilderland, NY.
Why Choose Oshins of Smiles for Root Canal Therapy?
Same-Day Emergency Appointments Available
Gentle Care That Puts Your Comfort First
New, State-of-the-Art Facility
What is a Root Canal?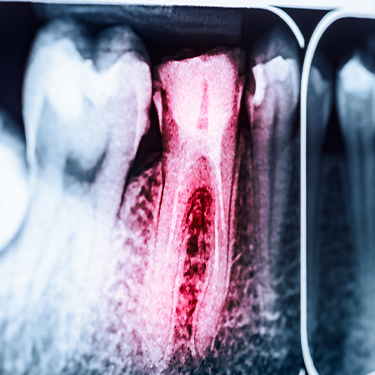 A root canal is specifically used to remove an infection that has reached the inner layer of a tooth called the dental pulp. This is a bit of soft tissue that includes various blood vessels as well as a delicate nerve, and if bacteria can reach it, this can lead to swelling that creates quite a bit of pain. Thankfully, a root canal enables Dr. Oshins to remove the damaged pulp, seal a tooth to prevent further infection, and then he can top it with a crown to ensure it looks and functions like normal for years to come.
Are Root Canals Painful?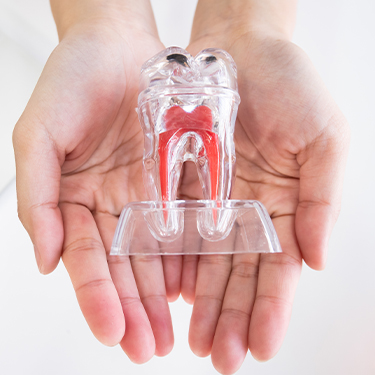 Not when Dr. Oshins performs them! The pain caused by the infections root canals are intended to treat are often mistakenly associated with the procedure itself. In truth, however, local anesthetic basically prevents a patient from feeling anything at all during the treatment. A little tenderness is common afterward, but this quickly goes away.