Invisalign – Schenectady, NY
Discreetly Achieve Perfectly Straight Teeth
Are crooked, misaligned, or crowded teeth preventing you from grinning confidently? Fortunately, you no longer have to rely on metal brackets and pesky wires to achieve your smile goals! Thanks to Invisalign, Dr. Oshins can help you achieve perfectly straight teeth with virtually undetectable treatment. If you'd like to learn more about this orthodontic service, continue reading or contact our office today to get started!
Why Choose Oshins of Smiles for Invisalign?
Virtual Smile Design: Preview Results Before Treatment Starts
Custom-Made Treatment Plans
New State-of-the-Art Dental Office
How Invisalign Works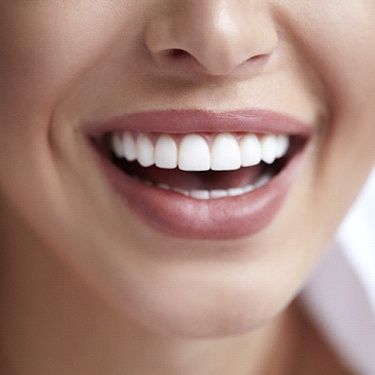 While traditional braces rely on metal wires and brackets to perfect your smile, Invisalign clear braces use thin, plastic aligners to guide your teeth into the desired position. Throughout your treatment, you will be given custom-made trays designed for comfortable wear and powerful results. While each new set is designed specifically for that phase of your treatment, they will all be virtually undetectable, so even your loved ones will have a hard time noticing when you are wearing them!
Indications for Invisalign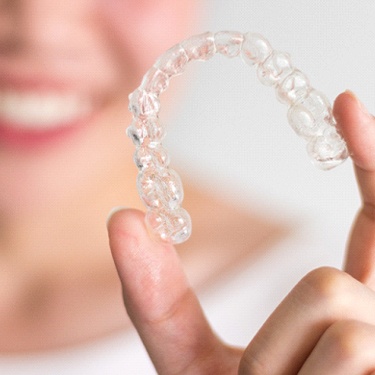 With an impressive 96% satisfaction rate and virtually undetectable trays, Invisalign is an excellent cosmetic solution for patients looking to straighten their smiles. Although certain serious dental concerns (like severely rotated teeth) necessitate traditional orthodontic treatment, Invisalign is perfectly capable of addressing:
Crowded Teeth
Do you feel like you have too many teeth in your mouth? If so, you may benefit from the clear aligners. They apply constant pressure to a portion of your smile at a time until the entire thing is properly aligned. It's incredibly important that you correct crowded teeth as soon as possible. Otherwise, they can increase your risk of decay and gum disease.
Gaps Between Teeth
Having gaps in your smile doesn't just affect your appearance, but your oral health as well. Since food particles and other debris can more easily get trapped in these small spaces, it can contribute to decay, bad breath, and even gum infections. Luckily, Invisalign can push your teeth back into a healthier, more aligned position.
Bite Alignment
A misaligned bite can place unnecessary pressure on your temporomandibular joint, causing problems like TMJ disorder and teeth grinding/clenching. The good news is that Invisalign can address issues like underbites, overbites, and crossbites.
The Benefits of Invisalign
Invisalign is a revolutionary, state-of-the-art teeth-straightening solution that offers patients a range of benefits, such as:
Discreet appearance
Greater comfort
Entirely removable
Fewer follow-up appointments
Hassle-free oral care