Replacing Missing Teeth – Guilderland, NY
Enjoy a Complete Smile Again
Tooth loss is an incredibly common problem, and one that cannot only affect your oral health, but your full body wellness, too. In addition to increasing someone's risk for gum disease and even more tooth loss, missing teeth can also lower someone's self-esteem and make eating hearty, nutritious foods virtually impossible. Thankfully, Dr. Oshins can help someone recover both their health and confidence with gorgeous, custom-made replacements. We have options suited for single teeth or even the entire smile, and you can learn more about them by giving us a call today to discuss replacing missing teeth in Guilderland, NY.
Why Choose Oshins of Smiles for Replacing Missing Teeth?
Stunning Dental Implant Restorations Available
1-on-1 Approach To Guarantee the Perfect Result
New & State-of-the-Art Dental Office
Dental Bridges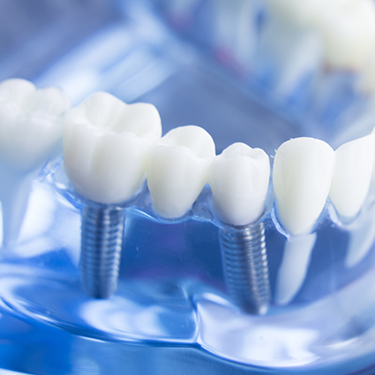 Dental bridges are simple prosthetics that use the strength of the remaining teeth to replace one to three missing teeth in a row. A series of dental crowns are bonded together, and the ones on either end are fitted over the teeth adjacent to the gap, providing sturdy support for the entire bridge. Our bridges not only help the smile appear complete again, but they also enable our patients to bite, chew, and eat like they did before tooth loss.
Dentures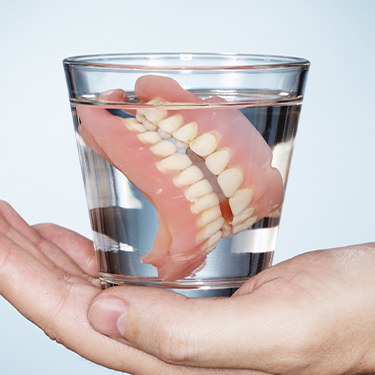 The right denture can be truly life-changing for someone missing several teeth, and at Oshins of Smiles, we're able to provide high-quality prosthetics that look natural, fit comfortably, and can be trusted to stand the test of time. Partial dentures can be uniquely shaped to fill in any gaps between remaining teeth, while a full denture fits directly on the gums to bring back an entire row. With our dentures, we enable our patients to feel like they did before tooth loss took its toll.
Dental Implants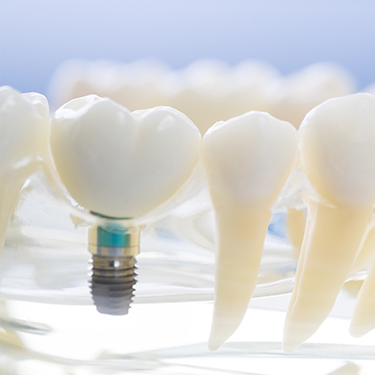 Ask any dentist, and they will tell you that the absolute best tooth replacement available today is dental implants. Why? Because right now, they are the only option that brings back the visible crown of a tooth as well as the supporting root structure below the gum line. The result is a prosthetic that resembles a real tooth in every way you can imagine, whether you're talking about looks, stability, or durability. If you want to turn back the clock for your smile and basically get your teeth back, then dental implants are the way to go.