Trusted Guilderland, NY Dentist
Meet Dr. Steven Oshins
Throughout his life, whenever Dr. Oshins was presented with a challenge, he has strived to give 110% of himself and never settle for mediocrity. That's true whether he's helping a neighbor, playing a sport, or taking care of a patient here at Oshins of Smiles. He takes pride in going above and beyond no matter the service someone needs, from checkups to dental implants to cosmetic care and more. He and the rest of our team can't wait to change the way you feel about dental care, and you can start getting to know him below.
Why did you decide to become a dentist?
As a child, Dr. Oshins always asked a lot of questions and took a huge interest in going to the dentist. The fact that he always liked caring for people, helping people, and liked finely-detailed projects like drawing and artwork drew him into the profession. Starting at an early age, he always enjoyed exceeding people's expectations. Given these qualities, he knew dentistry would be the perfect fit for him. To Dr. Oshins, dentistry is not a job, it's a hobby. He loves being a dentist because it's fulfilling in so many ways.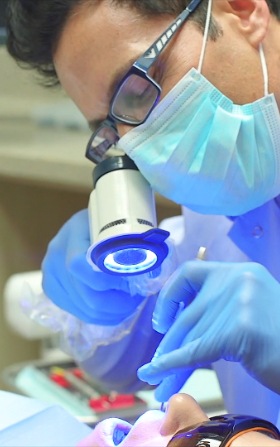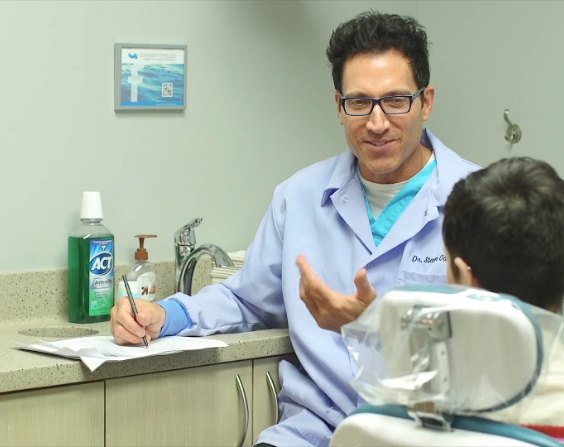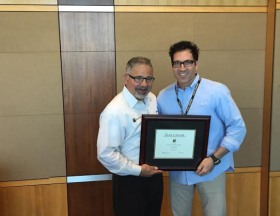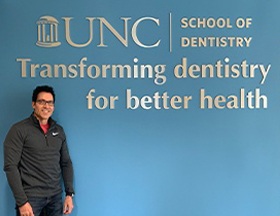 Where did you study dentistry?
Dr. Oshins graduated from the University at Buffalo School of Dental Medicine. While in dental school, he was one of two students across the United States selected for an internship at the United States Penitentiary Atlanta, where he worked under the most prestigious dentists in the Federal Government.
Upon graduation, he completed a two-year residency at Ellis Medicine in Guilderland, NY. During his second year of residency, he worked with various local oncologists and cardiologists and developed protocols for patients before starting chemotherapy, radiation treatment, or cardiac surgery. He stayed on as a staff dentist until 2000 when he opened up his own private practice. Dedicated to providing his patients with the most effective, up-to-date, and proven dental treatments, he pursued multiple post-graduate programs in advanced dentistry, studying under the top dentists in the world, such as Dr. John Kois, Dr. Frank Spear, Dr. John West, and Dr. Ronald Jackson, completing over 100 continuing education hours each year. Dr. Oshins is also a graduate of the renowned Kois Center, an advanced didactic and clinical program for practicing dentists. This includes completing a comprehensive, rigorous nine-course curriculum with the latest advances in esthetic, occlusion, implant, and restorative dentistry.
Dr. Oshins furthered his education by completing a dental sleep medicine residency at the University of North Carolina in April of 2019. He is now able to incorporate all that he has learned in the field of dental sleep medicine from the brilliant minds of Dr. Mayoor Patel, Dr. Terry Bennett, and Dr. Gregory Essick, to make snoring and sleep apnea care a part of his dental office. Dr. Oshins is able to help his patients that may have a sleep breathing disorder and ultimately add years onto their lives by creating oral appliances to open their airways. And that's not all. Dr. Oshins continues his pursuit of excellence today as he works toward certification as a Diplomate of Sleep Medicine.
He is currently a member of the following professional organizations:





Outside of dentistry, what do you like to do?
In his spare time, Dr. Oshins enjoys spending time with friends and family, especially with his aunt and uncle at their camp in Lapland Lake, NY. A standout soccer player in high school, he continues his love of the sport by playing in local recreational leagues and supporting his patients by attending their games. He also enjoys all sports, working out at the gym, biking, kayaking, and cross-country skiing. He has competed in multiple Spartan races and will be training to achieve another Trifecta. In addition to sports, Dr. Oshins loves traveling, photography, and the arts. He continues his passion for cooking and has taken classes at the Culinary Institute of America, Honest Weight Food Co-op, and other local gourmet shops.