Advanced Dental Technology – Guilderland, NY
Dentistry That Always Looks Forward
Curiosity is what drew Dr. Oshins to dentistry in the first place, and now, it drives him to constantly research and integrate the latest technology into our dental office. Thanks to his efforts, whenever you come to Oshins of Smiles, you can trust that you're experiencing the very best that modern-day dentistry has to offer. You'll be amazed at what our team can accomplish in a single appointment thanks to our state-of-the-art instruments!
Committed to State-of-the-Art & Comfortable Dental Experiences
Intraoral Camera: See What Your Dentist Sees
3D Cone Beam Imaging: Next-Level Dental X-Rays
Digital Impressions = No More Dental Putty!
Intraoral Cameras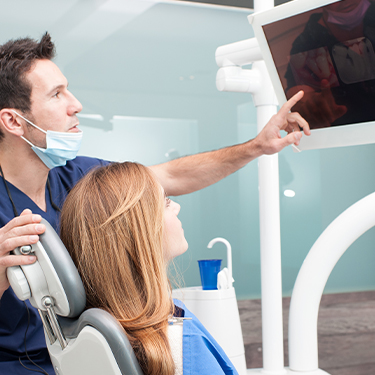 Thanks to our intraoral camera, our team is able to get a clear look at our patients' mouths using high-definition images of the teeth and gums that allow us to see much more than a typical visual exam. This helps us catch potential issues even sooner, plus we can go over these images with patients so they always have a complete understanding of their oral health, making their appointments an educational and interactive experience.
3D Cone Beam Imaging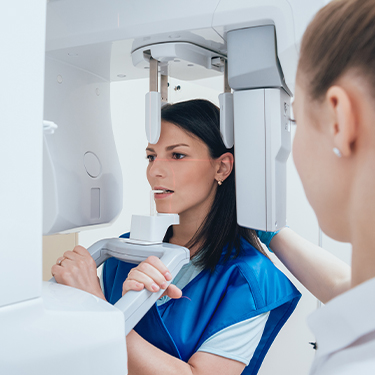 Normal dental X-rays are great for looking at one part of the mouth, but what if we need to see the entire oral cavity in a single image? That's where 3D cone beam imaging comes in. With it, we can create a fully 3D X-ray model of the teeth, jawbones, and adjacent oral structures, revealing much more detail than a standard X-ray. This enables Dr. Oshins to better plan for more involved procedures, drastically increasing the chances of success as well as an easy recovery.
All-Digital X-Rays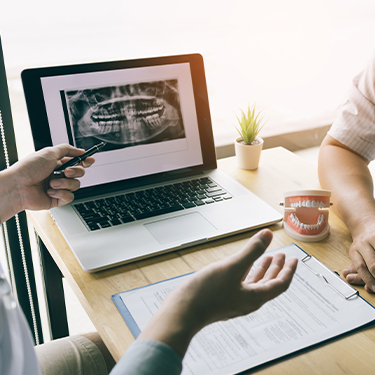 Compared to regular film X-rays, digital X-rays offer advantages in almost every way you can imagine. They provide higher quality images, they take only a fraction of the time to develop, plus the entire process emits 90% LESS radiation! We can easily store and reference them as well, making it simple for us to monitor any long-term changes in someone's oral structures. They dramatically speed up filing for insurance claims, too.
Digital Impression System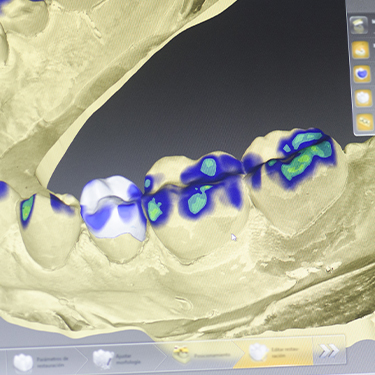 Now, instead of having a patient bite down into a mold filled with dental putty to form an impression of their teeth, we can scan their mouth and create a perfect digital model in a matter of minutes. In addition to saving time, this approach is also much more comfortable compared to the old way. The unmatched quality of these impressions helps us better personalize our treatments, whether we're designing a crown, bridge, or denture.
Extraoral Dental Suction System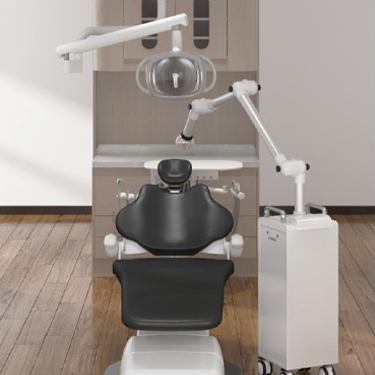 As part of our commitment to safety, Oshins of Smiles features an Extraoral Dental Suction System. Capturing virtually all the airborne particles created during dental procedures, this cutting edge technology helps avoid bacterial and viral infections. Oshins of Smiles is one of the very few dental offices in the Capital District to have this powerful suction system. With improved air quality throughout the dental office, we look forward to better protecting our patients and staff.