Implant Dentures – Guilderland, NY
Restore Your Whole Smile All at Once
Over 90% of people with no teeth wear dentures so that they can eat normally and speak clearly day to day. However, one downside of traditional dentures is that they only replace the most visible part of your teeth; the roots that used to hold them in place and provide stimulation to your jaw are still gone. To replace all of your teeth from the roots up, Dr. Oshin can recommend implant dentures, which are permanently anchored in the mouth so that they can look and function like your natural smile. Call us today to schedule a consultation and see if implant dentures are the best option for you.
Why Choose Oshins of Smiles for Dental Implants?
Partnered with Skilled Local Implant Specialists
State-of-the-Art Technology for Planning Treatments
Practice with Whole-Body Approach to Care
What are Implant Dentures?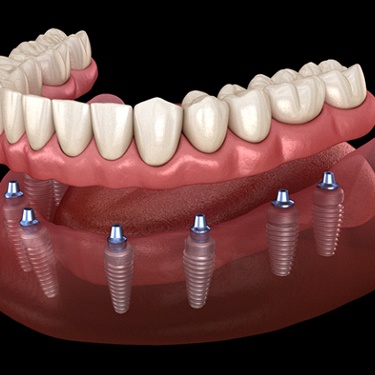 An implant denture is exactly what is sounds like: dentures attached to dental implants. The idea is that by giving your denture new "roots", it will more closely match the appearance and function of natural teeth. Most implant dentures are attached to the mouth via three to six implant posts, and they can be designed to either be removable or permanently fixed in place.
Fixed/Permanent Implant Dentures
Fixed dentures will stay in your mouth at all times and will only be removed by your implant dentist for checkups and cleanings. Unlike removable dentures, fixed dentures are made so that you can brush and floss them as if they were your real teeth. Fixed dentures usually require more implant posts and a certain level of jaw density.
Removable Implant Dentures
Removable dentures are attached to implants using ball sockets or clips, and you can take them out when preparing to clean them. This type of implant denture requires fewer posts and is often a viable option for patients with less bone density.
The Implant Denture Procedure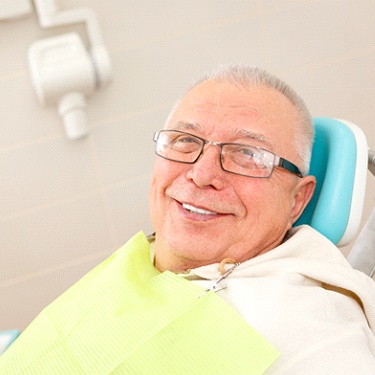 Your mouth will be prepared for implant surgery via tooth extractions, bone grafts, periodontal therapy, and/or other procedures that might be deemed necessary based on the state of your mouth. Then a trusted oral surgeon will handle the process of placing the implant posts in predetermined areas of the jaw. You'll be given a chance to recover at home while the implants join with the jawbone, after which you can return to our office so that we can start designing the final implant denture, which we will attach at your last implant appointment.
Am I a Candidate for Implant Dentures?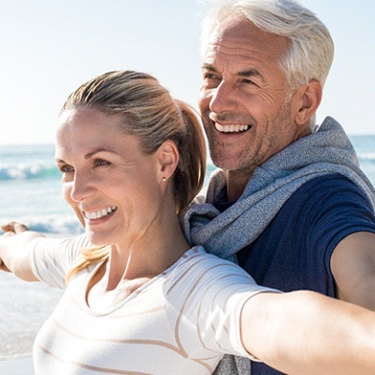 You may be a good candidate for implant dentures if you possess these attributes:
Missing most or all of your teeth
Being healthy enough for complication-free implant surgery
Being willing and able to undergo any preliminary treatments that might be needed
Being able to commit to a months-long implant process
Benefits of Combining Dentures & Dental Implants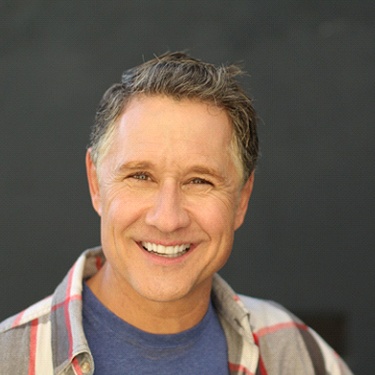 Dental implants stop dentures from slipping out of place, and they improve biting and chewing strength enough that you should be able to enjoy most foods, including those that are more difficult to eat with traditional dentures. Also, the implant posts will stimulate the jaw to prevent bone loss and facial collapse, which helps you look younger in the long run. Finally, implant dentures have a longer lifespan than traditional prosthetics and can stay in your mouth for 30 years or longer.