Dental Crowns – Schenectady, NY
We Can Give Your Tooth the Royal Treatment
The crowns of your teeth, which are the portions that are visible when you smile, are subjected to an onslaught of attacks every day. From withstanding the wear and tear of chewing to defending the sensitive part of your tooth against acid attacks from bacteria, these pressures can eventually damage the crown, leading to a broken or decayed tooth. If this has happened to you, we can give your tooth the royal treatment by placing a dental crown. If you have a cavity or broken tooth, let Dr. Steven Oshins repair it with this custom-made restoration.
Why Choose Oshins of Smiles for Dental Crowns?
Custom-Made Restorations for Each Patient
New State-of-the-Art Dental Office
Can Last 10+ Years with Proper Care
What Are Dental Crowns?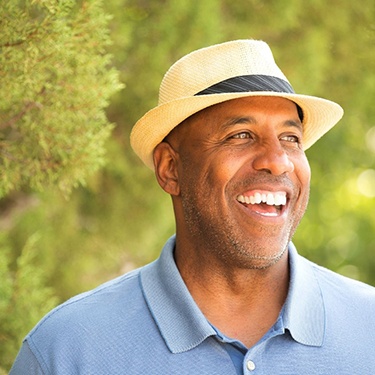 A dental crown is a tooth-shaped restoration that slips over a tooth like a cap to protect it from further damage. We offer crowns made of durable metal as well as incredibly lifelike dental porcelain, depending on your individual smile needs.
Receiving a crown generally takes two appointments after your initial consultation. During the first of these visits, we'll prepare your tooth by shaving off a super-thin layer of enamel. This step ensures the crown won't bulge out in the line of your smile. Then, we take detailed impressions of your tooth, sending the data off to our partnered dental lab. Until your crown is ready, we can affix you with a temporary restoration to protect your tooth. A few weeks later, you'll return to our office, where we'll replace your temporary crown with your permanent one.
Am I a Good Candidate for a Dental Crown?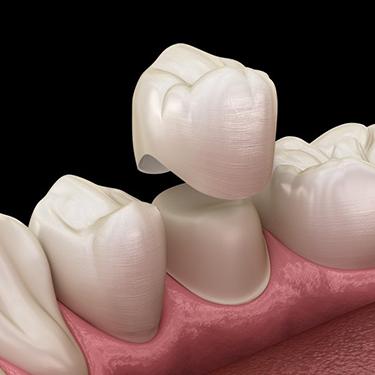 If you suffer from any of the following dental problems, you might be an ideal candidate for a dental crown:
Advanced tooth decay
Moderate to severe tooth erosion
A cracked or chipped tooth
A misshapen tooth
Severe tooth discoloration or staining on a tooth
A root canal infection
Benefits of Dental Crowns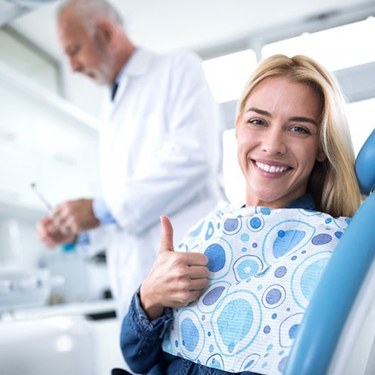 Restoring your tooth with a dental crown offers many advantages. For one, your tooth's functionality will be restored to the same level it had before decay or injury took hold. You should be able to chew just like you used to without discomfort. Each crown is custom-made to blend in with the rest of your smile, so onlookers shouldn't even be able to tell it's not your natural tooth!
Tips for Maintaining Your New Crown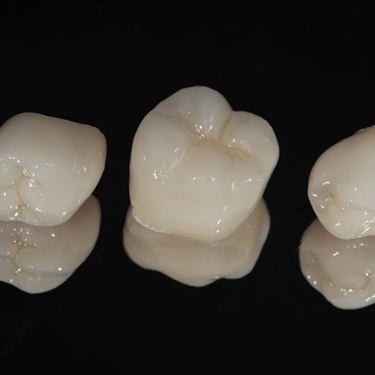 Once your dental crown has been placed, you should essentially treat it like a normal tooth. This entails avoiding activities that could damage your natural pearly whites, like opening packages or holding bags with your teeth, eating ice, or biting your fingernails. You should also brush and floss around your crown every day and visit Dr. Oshins for a checkup on a regular basis. These appointments, as well as proper at-home oral hygiene, prevent bacteria from accumulating underneath your crown and resulting in crown failure. Following these tips will increase the likelihood that your crown lasts for more than a decade before it needs to be replaced.
Do you have a severe cavity or a broken tooth you wish were whole? Contact us today and ask about dental crowns. It may be just the thing your smile needs!