Restorative Dentistry – Guilderland, NY
Get Your Smile Back on Track
If you have a minor cavity or slightly cracked tooth, it might not seem like a big deal right now, but it definitely will be if you don't have it treated. Dental problems only become worse as time goes by. Infections spread and chipped enamel only grows weaker, and eventually, a tooth has to be removed and replaced. Fortunately, Dr. Oshins offers multiple ways to save even the most troubled teeth and restore someone's oral health and appearance at the same time. Whether you have one tooth or several in need of care, you can get exactly what you need at Oshins of Smiles, so contact us today for restorative dentistry in Guilderland, NY.
Why Choose Oshins of Smiles for Restorative Dentistry?
Natural-Looking Fillings & Crowns
Custom-Made Restorations for Each Patient
New State-of-the-Art Dental Office
Tooth-Colored Fillings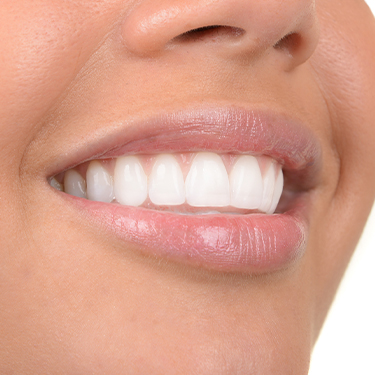 The great thing about tooth-colored fillings is when they are done well, they are basically invisible. That's because they are made of a composite resin that can be perfectly matched to a patient's enamel. In just one appointment, Dr. Oshins can fully repair a cavity without leaving an obvious gray mark in the smile like with a traditional metal filling. Even better, tooth-colored fillings also form a stronger bond with dental structure compared to old fillings, creating a higher quality repair.
Learn More About Tooth-Colored Fillings
Dental Crowns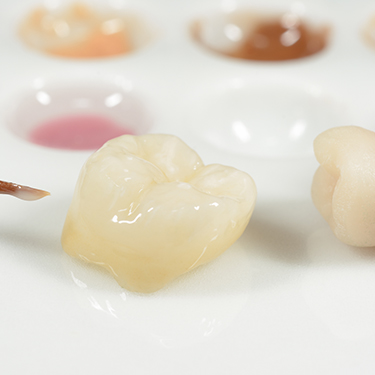 If the visible part of a tooth becomes extensively damaged, whether due to decay or trauma, Dr. Oshins can rebuild it using a custom-made dental crown. These restorations are designed to fit directly over distressed teeth and protect the remaining enamel while also bringing back its original strength and appearance. With one, he can save a tooth that otherwise would have to be removed. Our crowns can be made of strong and durable metal or lifelike porcelain depending on the needs and wants of the patient.