Benefits of Dental Implants – Guilderland, NY
We Can Restore Your Beautiful Smile
At Oshins of Smiles, we understand that choosing to replace your missing teeth with dental implants can be intimidating. It is a bit of an investment, after all. However, rest assured that we wouldn't recommend implants unless we firmly believed they were the best choice for your smile and oral health. When compared to other solutions to tooth loss like dentures and bridges, implants simply offer so much more. While we'll go over some of the unique benefits of dental implants at your consultation, we've decided to list some of these advantages on this page. To learn more about how we can restore your beautiful smile with implants, give us a call today!
Tooth Replacement That Feels as Natural as It Looks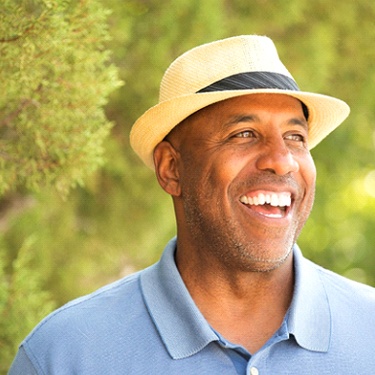 Traditional tooth replacement options only replace the crown of your tooth, or the portion that's visible above the gumline. Although this is better than neglecting tooth replacement altogether, you're not benefiting from dental implants' ability to restore the root of your tooth as well as the crown. As a result, your smile is only half restored. Because implants fuse with your jawbone, they eventually grow to become a part of you, meaning they'll feel as natural as the pearly whites you were born with.
Enjoy All Your Favorite Foods Again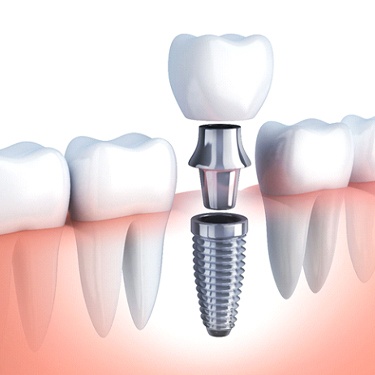 For those with a conventional denture, your diet may be limited. This prosthetic usually only restores about 20% of your original biting function. Implant-retained dentures, on the other hand, can restore 70% or more of your natural chewing ability. The increased stability of an implant-supported denture allows you to enjoy all of your favorite foods as well as nutrient-rich ones like chewy meats and crunchy vegetables.
Maintain a Youthful Appearance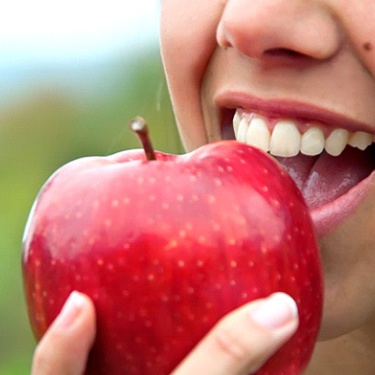 When you're missing even one tooth, the jawbone no longer receives stimulation in that area from your tooth roots. As a result, the bone begins to deteriorate and lose its ability to support your facial muscles. These muscles then start to droop and wrinkle, prematurely aging you. Luckily, dental implants stimulate jawbone growth and support the muscles of your face, allowing to keep looking young for years to come.
Easily Care for Your New Smile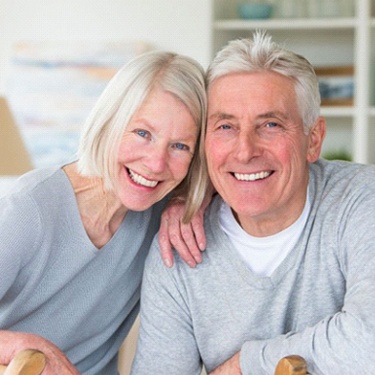 Once your implants are in place, you should be able to brush them in much the same way as you did for your natural smile. Flossing may be slightly more complicated, as you have to take great care to clean under and around your implant crown, bridge, or denture. However, Dr. Oshins can explain everything you need to know about taking good care of your new teeth.
Maintain a Healthy Smile for Decades to Come
Traditional bridges and dentures alone typically need to be replaced at least every five to ten years. In most cases, an implant-retained restoration can last upwards of 20 or 30 years, or even a lifetime. Provided you take proper care of your implant and its restoration, you can enjoy a healthy smile for up to a lifetime!