July 31, 2020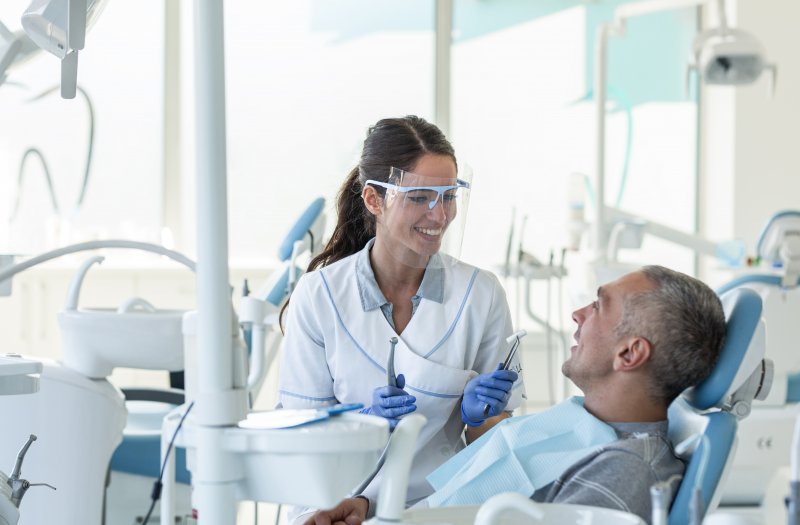 When you scheduled your upcoming bi-yearly visit 6+ months ago, the world was a very different place. Back then, there weren't social distancing guidelines, face coverings, and stay-at-home orders in place to prevent the transmission of the novel COVID-19 virus. Although the transition out of quarantine has begun, many patients find themselves wondering if postponing their dental care is the responsible thing to do. If you have found yourself thinking the same thing, then your dentist in Schenectady, NY is sharing four reasons to reconsider.
Dental Teams Are Implementing Extensive Safety Measures
Long before 2020, your dentist and their staff practiced proper infection control and cross-contamination guidelines put forth by the CDC and Occupational Health and Safety Administration. In light of the current pandemic, they are taking these already high safety standards to the next level by:
Opting for contactless greetings (i.e., air high-five, a friendly wave, etc.).
Undergoing daily health checks before starting work.
Implementing extensive sanitation measures (i.e., advanced chairside suction, high-speed evac units, etc.).
Introducing sequenced patient scheduling, which allows for ample cleaning time and reduced foot traffic.
Wearing additional personal protective equipment (i.e., face shields, disposable coats, etc.).
Good Oral Health Strengthens Your Immune System
Whether it is a minor toothache or full-blown dental injury, untreated oral conditions can make your mouth a breeding ground for bacteria and infections. Over time, the harmful microorganisms can make their way into your bloodstream and leave you vulnerable to cardiovascular and respiratory diseases. To prevent this from occurring, your immune system sends infection-fighting cells through your blood. This process distracts your immune system from healing other areas of your body that need attention. Fortunately, maintaining good oral health and routine visits can ensure this doesn't occur so your immune system can function optimally.
The CDC Found No Cases Stemming From a Dental Visit
Although the stay-at-home orders are being lifted, the fight against the spread of COVID-19 is not yet over. So, it is important to practice infection control guidelines put forth by the CDC and the World Health Organization. Fortunately, the CDC recently announced that they have not found any cases of COVID-19 spreading from a dental visit. Therefore, the painstaking measures your dental team is putting in place are working to keep you safe at your appointment!
Routine Visits Detect Non-Dental Issues
Did you know that 90% of health conditions have oral symptoms? Often, the examination portion of your visit is chalked up to just a sweep for cavities. However, your dentist can play an instrumental role in early detection and intervention of non-dental issues as well. To ensure your overall health is in tip-top shape, your dental team will also check for signs of diabetes, osteoporosis, cancer, and HIV.
When debating whether you should attend your routine visits, it is important to remember that dental checkups and cleanings are not an elective procedure. In fact, they play a crucial role in ensuring your oral and overall health are in pristine condition. That way, you are not vulnerable to a weakened immune system or infections!
About the Author
While pursuing his doctorate from the University at Buffalo School of Dental Medicine, Dr. Steven Oshins was one of only two students who was selected for an internship at the United States Penitentiary Atlanta. Today, he uses his 20+ years of experience, impressive skill, and passion for dentistry to provide his patients at Oshins of Smiles with world-class care that is second to none. Dr. Oshins is currently a member of multiple reputable organizations, including the American Dental Association, and completes over 100 continuing education hours annually. If you would like additional information on how he is ensuring his patients' safety during COVID-19, don't hesitate to contact him through his website or by phone at 518-356-5635.
Comments Off

on 4 Reasons to Still Go to the Dentist During COVID-19
No Comments
No comments yet.
RSS feed for comments on this post.
Sorry, the comment form is closed at this time.