August 13, 2020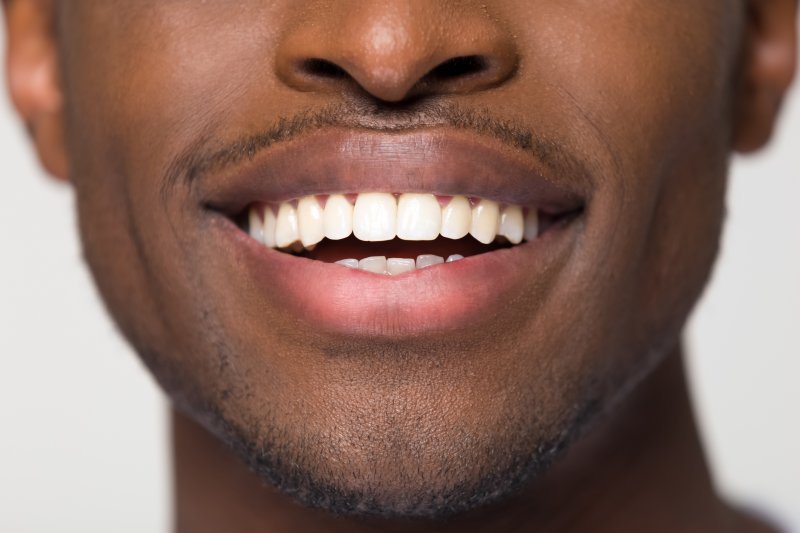 You use your teeth every day to talk, speak, and smile, but you probably don't think about them all that often. There is so much more to them than what is on the surface. Your teeth are actually much more interesting than you may think. Continue reading to learn some fun and unique tooth facts that you may not already know from your dentist.
The Enamel Is the Hardest Part of Your Body
The primary purpose of your protective enamel is to keep the rest of your tooth safe from bacteria and other things that could pose harm. Tooth enamel is made from both calcium and phosphate, but it is actually stronger! This is because of the specific proteins and crystallites that form it.
Yellow Teeth Can Mean Decay
Even though discoloration can be caused by eating and drinking things that are pigmented, like dark colored sodas, coffee, tea, and red wine, tooth decay could be another culprit. When your enamel thins out as you age, the layer of dentin underneath can become visible, giving your teeth a more yellow appearance. This can also cause increased tooth sensitivity.
Enamel Doesn't Grow
Even thought the dentin beneath your tooth's enamel continues to grow and change throughout your life, the enamel stays the same.
You Have Over 300 Types of Bacteria in Your Mouth
Plaque contains millions of bacteria, which are made up of 200-300 different species. Your mouth is full of so many different varieties. Most of these bacteria are harmless when it comes to your health. Others, known as probiotics, aid in the digestion of foods. However, it is important to practice good oral hygiene to get rid of the bacteria that causes tooth decay and gum disease.
You Make a Lot of Saliva
You probably haven't realized it, but your body produces about a quart of saliva every single day. That's approximately 10,000 gallons over a lifetime. This plays many important roles in both your oral and overall health. It helps to wash away food and contains enzymes that aid in digestion. It also neutralized acids in the mouth that are harmful for your teeth.
You Only See the Surface
The part of your teeth that you see when you smile is only a portion of your tooth. In fact, about a third of each of your teeth is underneath your gums. This is why gum health is just as important as the health of your teeth. They work hand in hand.
You Have 32 Teeth
Have you never taken the time to count your teeth? If you still have all of your natural teeth, the answer is 32. This includes eight incisors, four canine teeth, eight premolars, and 12 molars. If you have had your wisdom teeth removed, you probably have 28. That's still a lot of teeth!
Much more goes into your smile than you may think. But all the parts work together so you can eat, speak, and smile with ease.
About the Author
Dr. Steven Oshins provides services from checkups to cosmetic dentistry to implants at his practice in Guilderland, NY. He earned his doctorate from the University at Buffalo School of Dental Medicine and has worked in his own private practice for two decades. Dr. Oshins is committed to enhancing his knowledge by completing over 100 hours of continuing education each year. For more information or to schedule an appointment, visit his website or call (518) 356-5635.
Comments Off

on Interesting Things That You May Not Know About Your Teeth
No Comments
No comments yet.
RSS feed for comments on this post.
Sorry, the comment form is closed at this time.