September 30, 2020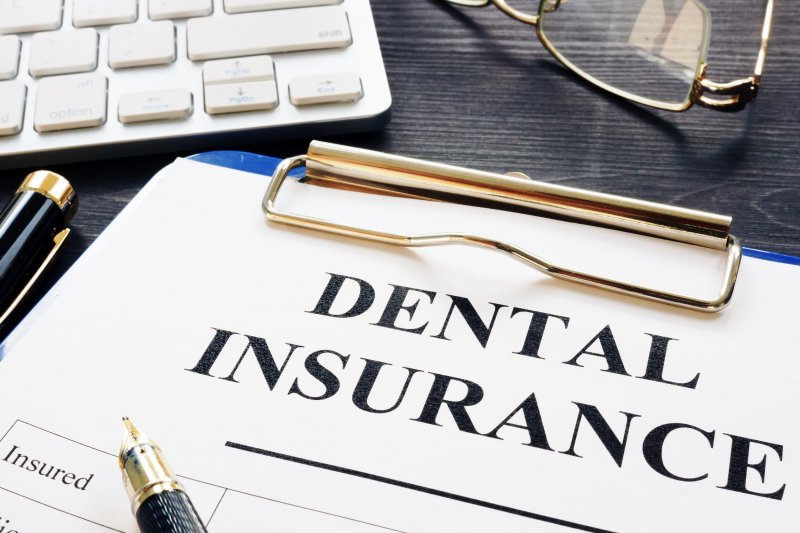 A dental exam alone can cost anywhere from $50 to $300, and that doesn't include the X-rays or fluoride treatments. So, you can imagine that even routine appointments can quickly add up. Fortunately, that's where dental insurance comes in! Dental plans are designed to make necessary oral care affordable for patients of all ages. However, few are truly familiar with their policy and how it works. If attempting to understand the paperwork on your own is giving you a headache, here are three tips to help!
#1. Learn the Common Terms
Benefit period – This is the length of time between the "effective date" and the "end date" where the benefit is paid. If you do not renew your plan by the conclusion of your benefit period, then you will no longer have coverage.
Deductible – Like your homeowner or car insurance, dental plans have deductibles, which is simply the dollar amount you must pay out of pocket before the insurance policy pays for treatment. Typically, there isn't a deductible on preventive care, like annual checkups, professional cleanings, and X-rays. However, each policy is different, so it important to be familiar with the details of your deductible before treatment.
Co-payment – This is a flat fee that patients are responsible for paying at each appointment or for each treatment.
Coinsurance – This refers to the percentage of the service the patient is accountable for after the insurance has paid their portion. So, if you have a 20% coinsurance for fillings or crowns, then your insurance will pay 80% and you will provide the remaining amount.
Waiting period – If your plan has a "waiting period," then there is a timeframe in which you are eligible for coverage for a certain treatment. For example, if you have a three-month waiting period for root canals, then once the three months are up you are eligible to use your benefits for that service.
#2. Know that "Out of Network" Doesn't Mean "Out of Coverage"
In the medical world, the term "out of network" does translate to "out of coverage." However, when it comes to dental insurance, coverage for an "out of network" provider may be available, but at a smaller percentage. In fact, many patients find the cost difference to be relatively nominal!
#3. Don't Hesitate to Ask for Help
Many patients have difficulty understanding the "fine print" of their dental insurance. After all, it is often filled with page after page of unfamiliar jargon that leaves you with nothing but a headache. However, your dental plan provider and your dental team both deal with insurance policies on a daily basis, so they are experts in maximizing your coverage! So, if you have any questions, don't hesitate to ask for help.
Truly becoming familiar with your dental plan can be confusing, especially if this is your first time handling your dental insurance. Fortunately, you can use the above tips to help you understand your coverage, utilize your benefits, and get the oral care you need!
About the Author
Dr. Steven Oshins' passion for helping people and love of finely-detailed projects led him to pursue his dental degree at the University of Buffalo School of Dental Medicine. While completing his doctorate, he was one of two students across the U.S. chosen to participate in an internship at the United States Penitentiary Atlanta (where he worked with world-renowned dentists in the Federal Government!). Today, he uses his extensive experience and exceptional clinical skills to help his patients achieve gorgeous smiles and optimal oral health. If you are overdue for your biannual appointment, visit his website or give him a call at 518-356-5635.
Comments Off

on 3 Helpful Tips for Understanding Your Dental Insurance
No Comments
No comments yet.
RSS feed for comments on this post.
Sorry, the comment form is closed at this time.