January 5, 2021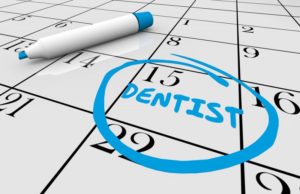 After the whirlwind that was 2020, it's safe to say that most of us are glad that a new year is here at last. While you're making your New Year's resolutions to eat healthier or increase the size of your savings account, you might be forgetting one important aspect of your wellbeing – your smile. January is the perfect time of year to invest in your oral health, especially if you have dental insurance. Scheduling a dental checkup early in the year is a great way to save money and ensure your smile stays healthy in 2021. Continue reading to learn how.
Take Advantage of Your Dental Insurance Benefits
If you have dental insurance, then you pay a monthly premium in order to access coverage for certain oral healthcare services. While each individual policy differs, most plans cover one or two preventive appointments per year to get the checkups and cleanings your teeth and gums need to stay healthy. If you have a dental health problem, like a cavity, then after you've paid your deductible, your insurance will cover a portion of the treatment until you reach your limit, called your annual maximum.
In most cases, your insurance coverage expires at the end of the year. Any benefits you didn't use that year will generally not roll over into the next one. Less than three percent of Americans with dental insurance meet or exceed their annual maximum. To avoid becoming part of that statistic, it's best to visit your dentist at least twice a year.
Invest in Keeping Your Smile Healthy
Most people should visit their dentist for a checkup and cleaning every six months, according to the American Dental Association. While you may think it's unnecessary to see your dentist if your teeth feel fine, that isn't true. In fact, routine preventive appointments are just as important as daily brushing and flossing. Not only do they keep your smile healthy, but they lower your future dental bills by avoiding cavities, gum disease, and other issues that require expensive treatments. Research suggests that every dollar spent on preventive dental care, you can save about $50 on restorative and emergency care.
Schedule Your Dental Checkup Today!
Although your schedule might be busier in the first month or so of the year, it's worth your while to book an appointment with your dentist. This is especially true if you have dental insurance. Maximize your benefits and keep your smile healthy in 2021 and beyond!
About the Author
At Oshins of Smiles, Dr. Steven Oshins goes above and beyond when it comes to providing patients with personalized, comprehensive dental care. With over 20 years of experience in the dental field and 100 hours of continuing education courses completed every year, rest assured that your smile is in good hands with him. Plus, his team welcomes most dental insurance plans! To schedule your first dental checkup and cleaning of 2021, you can contact Dr. Oshins via his website.
Comments Off

on Why You Should Start 2021 Off Right with a Dental Checkup
No Comments
No comments yet.
RSS feed for comments on this post.
Sorry, the comment form is closed at this time.