June 22, 2021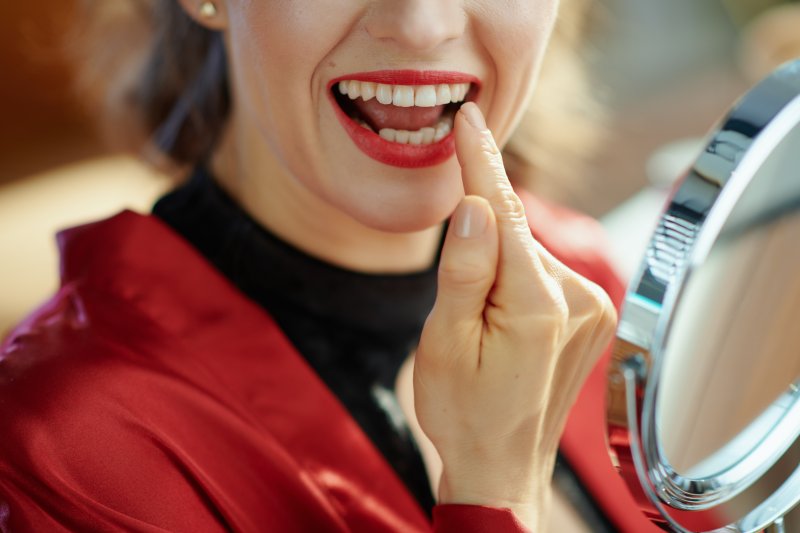 If you aren't happy with the appearance of your smile, this doesn't mean that you need to go the rest of your life hiding it. There are several different cosmetic dental treatments out there to help patients obtain a newfound confidence when it comes to showing off their teeth. However, before moving forward with cosmetic dentistry, it is important that any and all oral health problems have been resolved. Continue reading to learn why this is so important.
Why Do Dental Issues Need to Be Treated Ahead of Time?
When you arrive at the dental office to move forward with cosmetic dental treatment, one of the first things that your cosmetic dentist will do is evaluate the state of your oral health. This is because existing dental issues can be hidden or worsened by some treatments. While your dentist looks forward to helping you obtain the smile of your dreams, your dental health is still their number one priority, even when it comes to cosmetic treatment.
Which Oral Health Problems Need to Be Treated First?
There are many things that can get in the way of aesthetic procedures, but there are two common issues in particular that require treatment before you can have cosmetic work done. Fortunately, both can usually be resolved within a few weeks or months. This way, you can get back on track towards your dream smile. Here is what your dentist looks out for:
Decay: In most situations, cosmetic treatment needs to be put off because the patient has a cavity or two that need to be addressed. Certain procedures simply can't be completed safely if the teeth are damaged. For example, porcelain veneers can cover up decay and make it much more difficult to detect. In this case, patients may not realize that they have a cavity until it becomes much more serious and painful! Teeth whitening when you have a cavity means that the whitening agent will have a direct path to the sensitive nerves on the inner layers of the teeth, therefore causing excruciating pain and other issues.
Periodontal disease: About half of American adults over the age of 30 are dealing with some form of periodontal disease. When it is left to progress, this infection can lead to numerous different oral health issues, like gum recession, loose teeth, bad breath, tooth loss, and jawbone deterioration. It can even spread to other areas of the body and become extremely dangerous. While there is an infection in the mouth, cosmetic work is not an option.
If you are looking to get a cosmetic dental procedure, you should check with your dentist ahead of time to ensure that your smile is in good health. This way, you will be sure that your pearly whites are ready to go!
About the Author
Dr. Steven Oshins earned his dental doctorate from the University at Buffalo School of Dental Medicine and has pursued multiple post-graduate programs in advanced dentistry to expand his knowledge and skills. Currently, he is a proud member of numerous professional organizations, including the American Dental Association, Academy of General Dentistry, and New York State Dental Association. To learn more about cosmetic dentistry or to schedule a consultation at his office in Schenectady, NY, visit his website or call (518) 356-5635.
Comments Off

on Why Is Excellent Oral Health Necessary for Cosmetic Dental Work?
No Comments
No comments yet.
RSS feed for comments on this post.
Sorry, the comment form is closed at this time.