July 31, 2021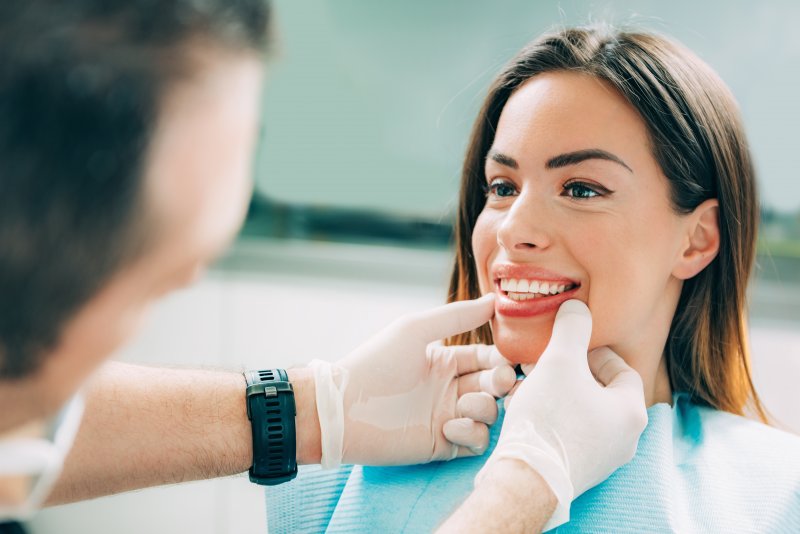 Want to whiten your teeth? Ready to address chips and cracks? Looking to correct your "gummy" smile? Then you need a trustworthy, skilled, experienced cosmetic dentist. After all, there is no room for error when it comes to your smile, so you want to place yours in the absolute best hands. However, after doing some research online, you might have one important question on your mind, "What's the difference between a general and cosmetic dentist?" Keep reading for the answer!
So, What's the Difference Between a General & Cosmetic Dentist?
The difference between a general and cosmetic dentist ultimately comes down to training. Since cosmetic dentistry isn't an official specialty within the world of dentistry, any dentist can call themselves a cosmetic dentist. And while every dentist does receive some training in various cosmetic dental procedures, a true cosmetic dentist has undergone continuing education and advanced training to achieve a high level of expertise on the topic.
A Few Traits to Look for in a Cosmetic Dentist
The good news is that with a little bit of research, you can find the best cosmetic dentist for you. Plus, many doctors display their education and training on their website, allowing you to easily learn more about their skills and experience. The best place to start? By checking their credentials. Learning about where they went to school, how many continuing education hours they complete each year, and their professional affiliations will give you an immense amount of insight into their expertise. Next, view their work! Take a look at the before and after photos of previous patients to see their skill in action. From there, you'll be ready to schedule an initial consultation to meet the doctor in person.
Why Scheduling a Consultation Is Important
As a patient, doing your research is important. However, there is only so much you can do online. That's why scheduling a consultation is essential! During this appointment, your cosmetic dentist will learn all about your smile goals before conducting an oral exam to determine your candidacy. Throughout this process, you'll be able to ask questions, see how comfortable you feel with the doctor, and get an idea of the feel of the practice. With all of this information, you'll be ready to take the next step toward making your dream smile a reality!
About the Author
While earning his dental doctorate from the University at Buffalo School of Dental Medicine, Dr. Steven Oshins was one of only two students chosen for an internship at the United States Penitentiary Atlanta. After working under the most prestigious dentists in the Federal Government, he has achieved multiple accomplishments, including graduating from the world-renowned Kois Center. Today, he completes more than 100 hours of continuing education each year to continue to provide only the best care to his patients. If you'd like to learn more about Dr. Oshins' experience or would like to schedule an initial consultation, don't hesitate to visit his website or give him a call at 518-356-5635.
Comments Off

on You Asked, We Answered: What's the Difference Between a General and Cosmetic Dentist?
No Comments
No comments yet.
RSS feed for comments on this post.
Sorry, the comment form is closed at this time.